Role: Creative Director, Art Direction, Designer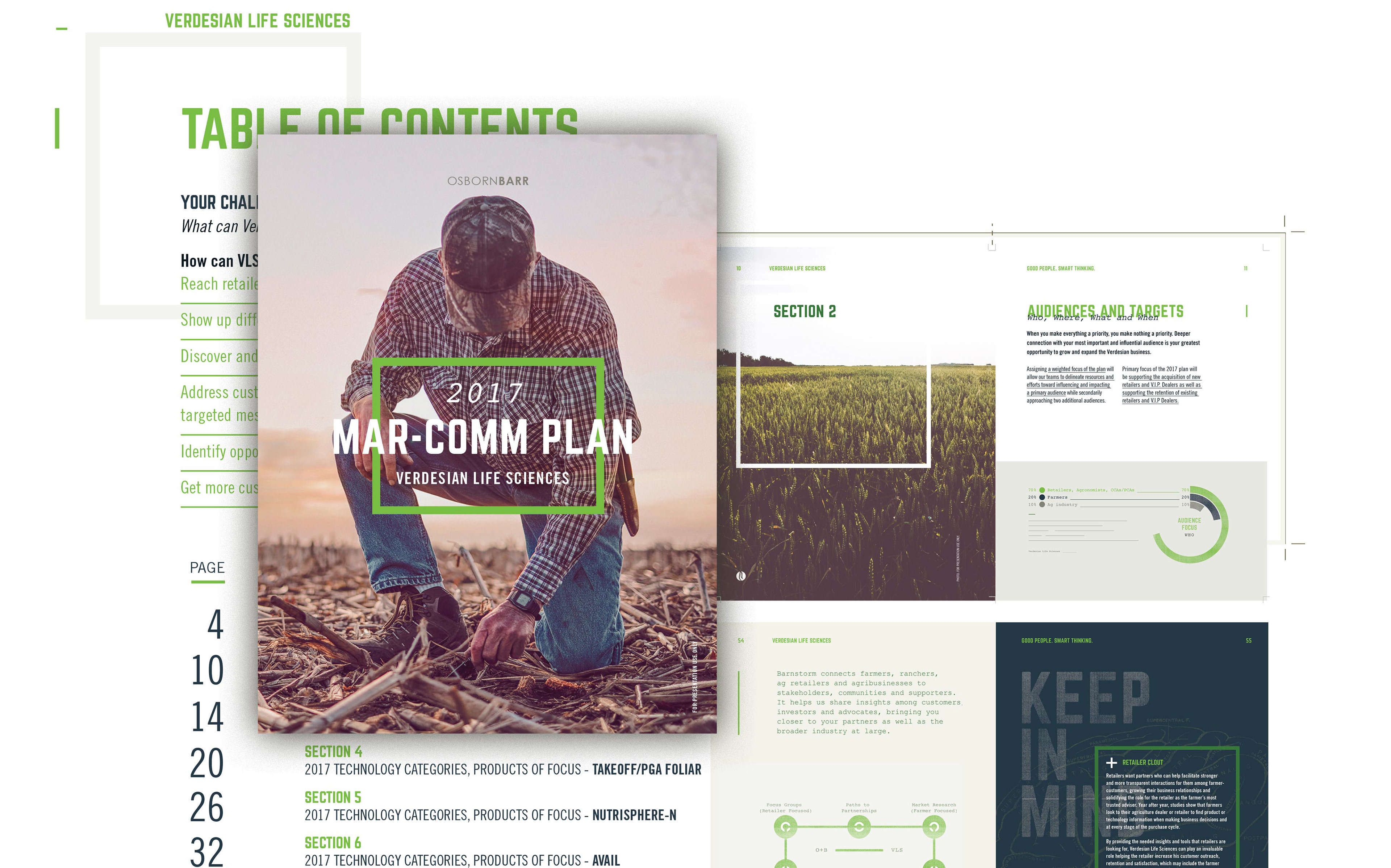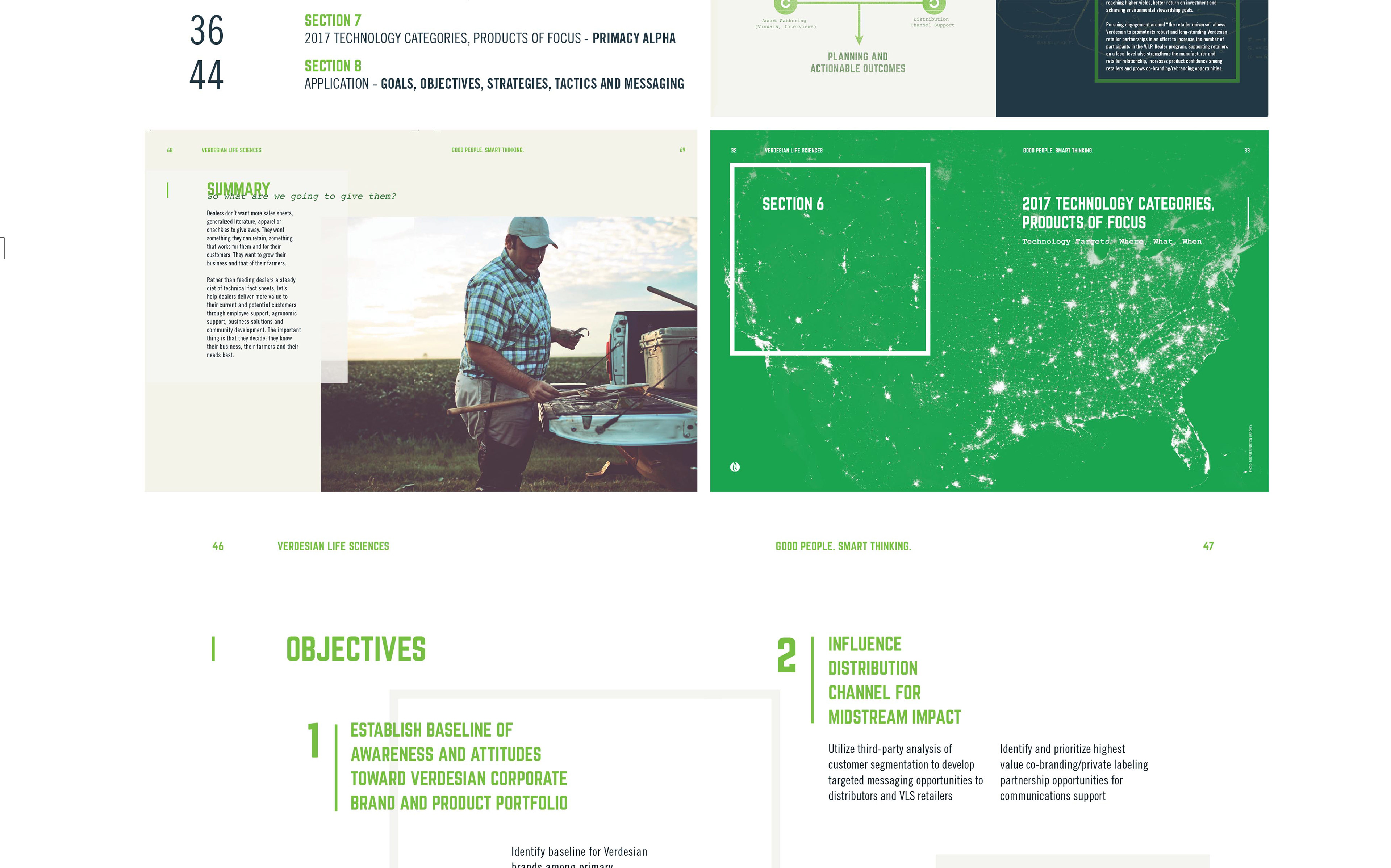 80 pages later, we pitch.
A client-owned communications property has the potential to serve as the company's primary two-way communications platform for original, active-voice content, social sharing and industry thought leadership. 
As a company, the client has an opportunity to "own" conversations around industry issues, such as plant health and nutrition, nutrient management and water quality, among others. Those messages, and the company's position on them, help to further define and enhance the corporate brand. 
The primary web property of the client serves as the corporate entity's principal digital presence regarding commercial information about products, services and the corporate mission. 
A secondary web platform offers the perfect opportunity to serve as the company's primary active voice on relevant and timely issues, challenges, news and information to both farmer and retailer audiences.

They Loved it. We built the brand, standards, website, ads ... the whole shebang. Below is a look into some of the work we created..